Submitted by

chandra

on Mon, 2014-06-23 13:44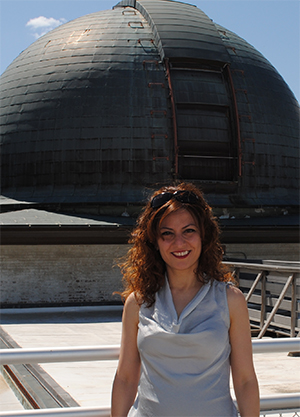 We are delighted to welcome Esra Bulbul as a guest blogger. Esra led the new study reporting evidence for a mysterious X-ray signal in galaxy clusters, leading to our latest press release. She earned her master's degree in physics from the Middle East Technical University in the capital city, Ankara, in Turkey in 2006. Four years later she graduated with a PhD in physics from the University of Alabama in Huntsville / NASA Marshall Space Flight Center. After receiving her Ph.D. she moved to the Harvard-Smithsonian Center for Astrophysics as a Smithsonian Astrophysical Fellow working jointly at the NASA Goddard Space Flight Center as a visiting scientist. She is now back at the Harvard-Smithsonian Center for Astrophysics and enjoys living in the greater Boston area.
When I started my first postdoc at the Harvard-Smithsonian Center for Astrophysics, I already knew that one alternative way to improve the sensitivity of current instruments like Chandra and XMM-Newton is to "stack" large numbers of observations of galaxy clusters, meaning that we layer one observation on top of another.
The great advantage of stacking observations is not only an increased signal-to-noise ratio (that is, the amount of useful signal compared to background noise), but also the diminished effects of detector and background features. The X-ray background emission and instrumental noise are the main obstacles in the analysis of faint objects, such as galaxy clusters.