posted by
chandra
on
Tue, 2014-07-01 10:45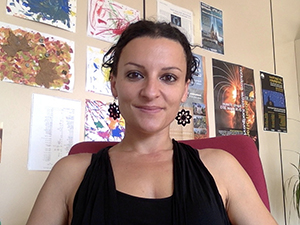 Nanda Rea. Credit: N. Rea
Last week, the Committee on Space Research (COSPAR) announced the awards that will be presented at their upcoming meeting in August in Moscow. One of the winners of the Yakov B. Zeldovich Medals -- a joint award of COSPAR and the Russian Academy of Sciences conferred on young scientists for excellence and achievements – will go to Nanda Rea.
Dr. Rea is an assistant professor at the Institute of Space Sciences (CSIC-IEEC) in Barcelona and the Anton Pannekoek Institute (API) at the University of Amsterdam. She has spent much of her career studying magnetars, a special class of neutron stars that have some of the strongest magnetic fields in the Universe.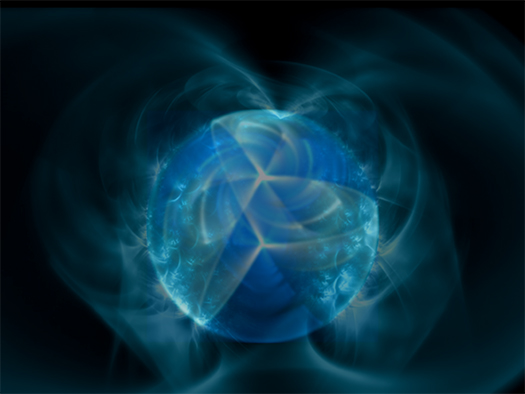 Artist's impression of a magnetar. Credit: N. Rea
Dr. Rea has used many high-energy astrophysics to conduct her research including those from NASA like Chandra, Swift, RXTE, and Fermi as well as ESA missions such as XMM-Newton and INTEGRAL. For instance, we were able to highlight some of her work with Chandra in a press release last year. We want to extend our congratulations to Dr. Rea on this exciting award and we look forward to seeing where her research takes her next.
For ESA's press release on this award, including a photo of Dr. Rea, visit http://sci.esa.int/xmm-newton/54215-award-for-european-scientist-who-solved-a-magnetic-mystery/
-Megan Watzke, CXC