Women in the High-Energy Universe: Nancy Adams-Wolk
Submitted by

chandra

on Tue, 2010-09-07 11:01
Nancy Adams-Wolk is an instrument operations scientist at the Chandra X-ray Center. Her job, among others, is to ensure that one of the telescope's main instruments – the Advanced CCD Imaging Spectrometer (ACIS) -- is healthy and performing up to its full capacity.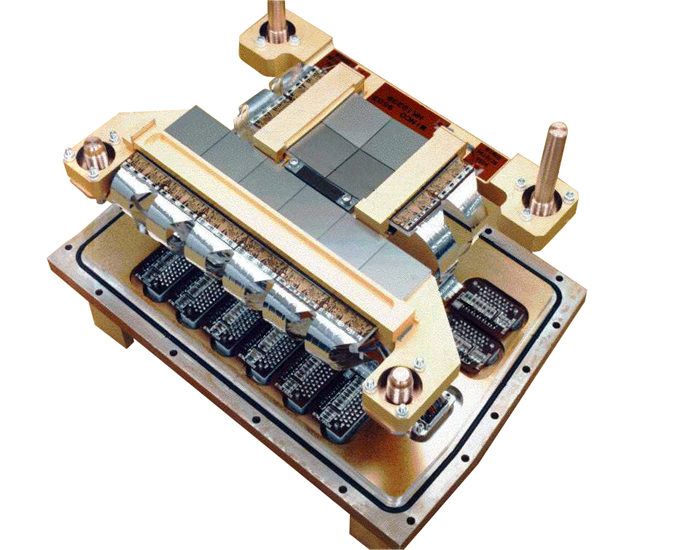 I have always been interested in science. As a child, I found experimenting with the world far more exciting than just playing with toys. During my summers, my grandfather and I would watch for satellites and try to identify as many constellations as possible. He would be the person who would save the sections of the newspaper that included astronomy and we would get up to watch meteor showers.
I think the largest influence was the Buffalo Museum of Science in upstate New York. As a Girl Scout, I did a service project working with the observatory there. I met the director, Ernst Both, and after a short time, we quickly learned how much we enjoyed astronomy. I started volunteering at the solar observatory at the museum. I really enjoyed talking with visitors about our closest star and that was my first real foray into astronomy. I learned everything I could about solar astronomy and strongly considered that as a career. At the same time, I started to join an amateur astronomy club in Buffalo. Many of the people who were in this group used astronomy as a hobby, but they all encouraged me to do this as a career.
Once I finished my BS in Astronomy/Planetary Science, I applied for several PhD programs. At the time, there were two choices for people with a Bachelor's degree: get a PhD or get out of the field. I was fortunate enough to have the professors in my undergraduate program to urge me to do a Master's Degree in Astronomy/Planetary Science. Dr. Fred Walter and Dr. Deane Peterson were very supportive and suggested research positions I could apply for instead of shooting for a PhD. I hadn't really wanted to become a PhD, so this support really kept astronomy open as an option for a career.
I am on the Chandra X-ray Observatory Science Operations Team for the ACIS camera. All of those words just mean my team helps maintain the quality of science and the health of one of the key instruments on the Chandra X-ray Observatory. I also have the opportunity to work with observers in preparing the instrument parameters for their observations. While I have moved away from basic astronomical research in the past 8 years, I am learning more about engineering, the quality of instruments, and how to deal with real time emergencies. Chandra is a very robust spacecraft and problems have been few and far between, but to be a part of the problem solving and reacting teams is rather exciting.
There are far too many things to choose from as the best part of my job. I would have to say that I am honored to be working at the Smithsonian Astrophysical Observatory on this team with some of the best high-energy astronomers and astrophysicists in the world.
For anyone interested in a career in astronomy, I would strongly suggest an open mind. Far too often, people decide that you must get a PhD, do a post-doctoral position, get a junior faculty job, and then move onto tenure. I clearly am a person who violated that plan. Astronomy is a wide open field, from data analysis, to creating beautiful images from a professional telescope, to assisting observers at a ground based telescope. The jobs are out there. The key is to open your horizons and not get stuck into the model that you must end up teaching somewhere.
To women who wish to get into astronomy, you need to really push yourself. As with most sciences, this field is dominated by men. This is not an indication of a differentiation of the skills between the genders, but more a societal bias that we have only started correcting in the past 30 years. We can't expect a change to occur instantly in the field. We need to encourage the whole of astronomy that women are great scientists and that we are willing to take all roles in the astronomical field, traditional or not. Don't be afraid to promote yourself, and to throw yourself into your work. If you do this right, it's not just a job. Astronomy becomes a facet of who you are.
-Nancy Adams-Wolk
Disclaimer:
This service is provided as a free forum for registered users. Users' comments do not reflect the views of the Chandra X-ray Center and the Harvard-Smithsonian Center for Astrophysics.
Please note this is a moderated blog. No pornography, spam, profanity or discriminatory remarks are allowed. No personal attacks are allowed. Users should stay on topic to keep it relevant for the readers.
Read the privacy statement