Submitted by

chandra

on Thu, 2019-02-07 10:15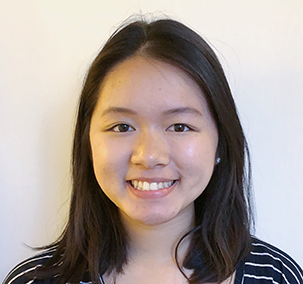 Elaine Jiang
My name is Elaine Jiang, and I am a current senior at Brown University studying computer science. I spent the first nine years of my life in Suffern, New York, and the following nine years in Shanghai, China, before coming back to the states for college. In terms of technology, I'm interested in artificial intelligence (AI), virtual reality, and ethical software design. Outside of computer science, I can be found teaching and mentoring students in science, technology, engineering, and math (STEM), going to spin classes, and exploring Providence's delicious brunch options.
My parents have always encouraged me to explore my interests in science and technology. When we lived in upstate New York, one of my favorite memories was going to the Museum of Natural History with my dad every year, looking at fossils and animals, and jotting down notes in my "science journal." I'm really grateful to have been exposed to science at a young age, as this certainly led to my interest in becoming a STEM major.
During the summer after my sophomore year in college, I had the opportunity to do research with Tom Sgouros, who managed Brown's Yurt Ultimate Reality Theatre. Tom introduced me to Kim Arcand from the Chandra X-ray Observatory, and we worked with her to render a three-dimensional model of supernova remnant Cassiopeia A into virtual reality. It's been an incredibly rewarding experience, and I'm excited to see what we do next.