Submitted by

chandra

on Tue, 2012-12-18 11:59
We are very pleased to welcome a guest blogger, Julie Hlavacek-Larrondo, who led the work described in our latest press release. Julie was raised in Montreal, Canada, and in 2007 completed a Bachelor's degree in physics at the University of Montreal. Julie then obtained a Master's degree in astrophysics. In 2012, she completed a PhD at the University of Cambridge. She is currently an Einstein Fellow at Stanford University.
It was during my Master degree at the University of Montreal that I realized just how fascinating black holes are.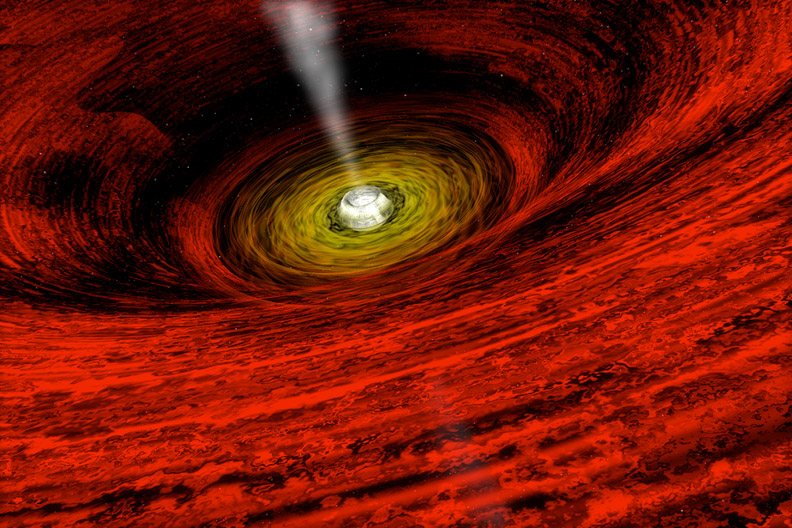 I remember stumbling upon a press release from Chandra in 2007. The Chandra space telescope revealed an image of a jet, powered by a supermassive black hole, blasting through its neighboring galaxy. What's so fascinating? Supermassive black holes are tiny objects, about a billion times smaller than the galaxy it resides in, yet, it can create jets that extend well beyond the size of the galaxy! How can something so small be so powerful?