Submitted by

chandra

on Tue, 2013-02-12 21:50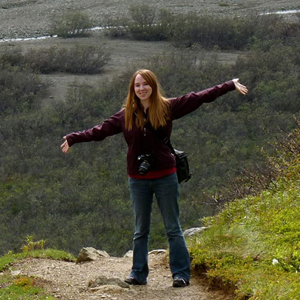 We are delighted to welcome Laura Lopez as a guest blogger today. Laura is first author of a paper describing the rare explosion that may have created the youngest known black hole in our Galaxy. Laura Lopez is currently a NASA Einstein Fellow and Pappalardo Fellow in Physics at MIT. Laura received her PhD in astronomy & astrophysics from the University of California Santa Cruz in 2011. Before her time at UCSC, she earned her bachelors degree in physics from MIT in 2004. Laura is originally from Barrington, IL, a northwest suburb of Chicago. Her research focuses on probing the beginning and ending of the stellar life cycle: how stars are born and how stars end their lives through supernova explosions.
A few years ago when I was a bright-eyed PhD student, I stumbled upon a press release making a provocative argument: a thousand year old supernova remnant in our Galaxy called W49B may have formed from a gamma-ray burst. Gamma-ray bursts (GRBs) are extreme supernova explosions thought to mark the end of the lives of some very massive stars, and they are the most energetic and luminous events in the Universe. Although astronomers have now found several hundred gamma-ray bursts, these explosions tend to be billions of light years away. So the claim that one may have occurred in our own Galaxy seemed astounding. It got me thinking: what would a gamma-ray burst look like after a thousand years, and what would it leave behind?